Nurturing talents at MSIG
When you join MSIG, you become part of our family, and a valued member of the industry, where your work will contribute to the greater good.
Supportive culture
We believe in fostering a positive corporate spirit that uplifts our people. We celebrate achievements together, bond over fun staff activities and meaningful community work. We respect different ways of thinking, and welcome diversity with opportunities for talents from other industries to join us.
Talent development
Here at MSIG, we help our people become the best they can be by encouraging them to take full ownership of their learning and development. We offer financial support for employees to acquire insurance qualifications, and opportunities for bright minds to move across functions, and gain international exposure through our Global Trainee Program and Secondment to headquarters.
Health & wellness
We care about our staff's welfare and needs. Our employees are empowered to spend their benefits according to their lifestyle. They range from health-related allowances for dental, optical and TCM, to holiday and childcare subsidies for the family-oriented, and personal interest benefits such as gym subscriptions or self-improvement pursuits.
Work-life balance
Juggling the demands of a career and personal life is no easy feat. We help our staff's children appreciate their parents' careers with our 'Bring your Child to Work' program. On top of the annual leave, our employees enjoy pro-family leave benefits such as shared parental leave, paternity leave and childcare leave. Time-off is also offered in recognition of staff who are active volunteers in CSR activities.
Our people
Our people are our most valuable asset which is why we are fully invested in them. MSIG is always on the lookout for talented individuals who are committed to doing their best to contribute to the organisation and bring value to the community through their work.
Job Opportunities
Bancassurance & Digital Distribution
Claims Services
Finance
Human Resource
Policy Processing
Bancassurance & Digital Distribution
Claims Services
Finance
Human Resource
Policy Processing
If you possess the determination to succeed, we welcome you to take up our scholarship today. As an MSIG scholar, you will be nurtured to take on key roles in our organisation.
Every year, we offer a select number of scholarships with each award valued at $15,000 per annum. Through our scholarships, you will have the opportunity to intern with us and join the company upon completion of your studies. 
Our scholars
Meet some of our scholars here!
Yu Runze
Accountancy & Business, Nanyang Technological University
"Insurance constantly evolves with emerging trends. Taking up this scholarship lets me pursue a career in an organisation at the forefront of this exciting and ever-changing industry."
Chin Zhao Yuan
Business, National University of Singapore
"The opportunity to rotate departments and learn about Insurtech has helped me to understand more about the industry and better bridge the gap between student life and working life."
Lee Boon How
Banking & Finance, Nanyang Technological University
"Although I majored in International Trading which was unrelated to the insurance industry, I wanted to follow my father's footsteps and make a difference in the field."
Criteria
MSIG scholarship is offered to Year 2 to Year 4 undergraduates. Successful applicants need to fulfill a minimum GPA every year for scholarship renewal. You will be required to serve a one-year bond for every year of sponsored studies.
Eligibility
Singapore citizen
Completed at least two semesters of undergraduate studies and have not embarked on final year of study at the point of application
Excellent academic credentials (GPA of 4 & above)
Good co-curricular activities record
Strong leadership qualities
Not in receipt of any other scholarships
Fields of study
Actuarial Studies
Business Analytics
Business Management
Communications & New Media
Computing
Design & Environment
Engineering
Finance 
Humanities, Arts & Social Sciences
Information & Communications Technology
Law 
Maritime Studies
Risk Management & Insurance
Sciences 
FAQs
Interested to find out more? Refer to our FAQs.
Overview
What is the objective of the scholarship?
The key objective of the scholarship is to attract young undergraduates who are interested in carving out a career in the General Insurance industry. They will join the pipeline of talents for our Graduate Trainee Program.
When was the scholarship launched?
The scholarship was launched on 1 April 2014.
Does the scholarship carry a bond?
There is a one-year bond with every year of sponsored studies. The scholarship supports Year 2 to Year 4 studies. In other words, the bond period will vary between 1 to 3 years.
How do I apply for the scholarship?
The scholarship is open for application from 15 January to 31 March every year. The application form is available for download on our website www.msig.com.sg.
Eligibility
What is the minimum CGPA if my university has a 4-point grading system?
In a 4-point grading system, the minimum CGPA is 3.6. If the university has a different grading system, we will adjust the minimum CGPA criteria based on the classification of Magna Cum Laude or Upper Second Class Honours.
Am I eligible to apply if I am into my final semester of studies?
No, we regret that we are unable to consider your application if you are into your final semester of studies as the scholarship is tenable for at least one full year of study. We will like to encourage you to submit a job application to us instead.
Am I eligible if I currently hold a bursary or bond-free scholarship with the university?
No, at the point of application, you must not be a recipient of any bursary or scholarship, regardless of whether it is bonded or bond-free, as we want to allow more students to benefit from the Scholarship program.
Can I apply for more than one scholarship?
It is your choice to apply for scholarships offered by other organizations but you must not hold any scholarship at the point of application to MSIG Singapore.
Are you only open to undergraduates pursuing specific fields of study?
We are open to other fields of study as long as the candidate is interested to carve out a career in the General Insurance industry and meet our selection criteria.
If I do not have any CCA, will I still be considered for the scholarship?
We are looking for well-rounded candidates. If you do not have any CCA, we will look at your personal achievements in other non-academic areas.
Selection Process
What is the selection process like?
The application closes on 31st March. After we have reviewed all the applications, we will notify the shortlisted candidates by email, latest by mid April. There will be a preliminary selection round followed by an interview with our senior management members. Successful candidates will be offered the scholarship by end June.
Can I appeal if my application is rejected?
No, the decision by the selection committee is final.
What qualities are you looking for in the interview?
We are looking for candidates who have the ambition and want to carve out a career in the General Insurance industry. Aside from good grades and CCA records, we will also assess on the candidate's leadership qualities and interpersonal skills.
Do I need to provide any character referee?
Yes we will need you to provide at least 2 character referees who are not your next of kin. One of them must be your professor who is able to give an objective and in-depth assessment of your leadership qualities and academic performance.
If I was rejected after the selection process in previous years, will I be considered if I reapply?
Yes, you may reapply if you fulfill our scholarship criteria.
Internship & Career Path
What is the length of the internship period and is it compulsory?
We recommend a minimum of 10 weeks for the internship as it is a necessary experience to prepare the scholar prior to joining our company. The scholar needs to fulfill a one-time internship during the period of his/her sponsored studies.
What is the internship program like?
During the internship, you will be assigned to a department or functional unit and may also work on specific projects to grow your experience. A stipend will be given during your internship stint.
When do I have to start my employment with the company?
Your employment with MSIG will commence on 1st July each year.
What is the career path for a scholar joining your company?
In the first year, you will learn about the different aspects of our business. This will help you gain a broader perspective and decide on the career track you wish to follow later on. We will work with you to chart out a comprehensive career plan and groom you to take on higher responsibilities through overseas exposure and leadership programs.
Scholarship Award
What does the scholarship pay for?
We will sponsor your undergraduate studies which will be capped at S$15,000 per annum.
Termination / Deferment
Can I accept your scholarship but subsequently decline?
You may withdraw after accepting the offer if the scholarship agreement has not been signed, or if signed, before disbursement of the scholarship. However you will need to pay an administrative fee of S$500 in such circumstances. By submitting your application, you agree to this term and condition.
Apply
Our 2019 scholarship cycle has closed. We welcome your application when our next cycle opens in January 2020.
Agents are crucial in connecting us to our customers and play a vital role in our business. Our flexible, open and responsive approach ensures that our agents enjoy a rewarding relationship with us.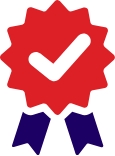 Trusted
brand
Our strong credit rating and business strength ensures your customers receive the financial protection and security they desire.
We offer one of widest product range and are able tailor make insurance solutions so you can fulfill your customers' needs.
We are continually innovating our products to meet the changing needs and ensure your customers are protected against emerging risks.
Dedicated
support
We share your vision to render the best for customers. From policy issuance to claims settlement, you can expect a seamless service that's delivered as quickly as possible.
We place our heart in everything we do, providing personal touch to every need and enquiry. A team of experienced account handlers will support you in all your insurance matters, avoiding the hassle of liaising with different parties.
We make buying easy; from pre-priced solutions to self-help platform so you can manage transactions with ease.
Comprehensive
training
We give you the knowledge and confidence when you join us as a new agent. You will undergo a thorough orientation on our products and underwriting requirements, and will be assigned a dedicated account handler who will support every step of the way.
You become a recognised expert through learning and development with us. We host regular technical training from products to claims handling, and invite experts to share knowledge on legal and compliance issues to industry matters.
Criteria
Individual 
At least 18 years old
Singaporean or PR or foreigner holding a valid work permit or Employment Pass issued by the Ministry of Manpower and
Minimum 3 GCE 'O' level or the Basic Competency Examination Certificate awarded by the Singapore College of Insurance
Corporate
Company must be registered with the Registrar of Companies and Businesses
Minimum paid-up capital of S$25,000 at time of application and currently maintaining the same except Sole Proprietor and Limited Liability Partnerships (LLP)
Professional requirements
Certificate of General Insurance (CGI), or
Basic Insurance Concepts & Principles (BCP) & Personal General Insurance (PGI) and Commercial General Insurance (ComGI)
Health Insurance (HI) - if any
Fees payable
Individual application 
$53.50 annually (inclusive of 7% GST), payable to "MSIG Insurance"
Corporate application
$107.00 annually (inclusive of 7% GST), payable to "MSIG Insurance"
Mr. Johnny Chin
"MSIG has been understanding, supportive, flexible and accommodating without compromising their underwriting and risk exposure. Its encouraging staff and management are ready to lend a listening ear to see how we can secure new business and keep current businesses in the portfolio."
Ms. Tan Lee Lee
L-J Insurance Agency Pte Ltd
"My overall experience with MSIG has been excellent. Despite a few disagreements, we eventually resolved these issues and our relationship has become stronger thanks to the trust and faith MSIG has in its business partners."
Mr. Felix Loh
Trade Zone Insurance Agencies Pte Ltd
"The one thing that MSIG continues to impress with is its claims philosophy - how we can help our customers. It is an admirable philosophy and I believe is what sets it apart from its competitors."
Mr. Robert Tan
Tan Brothers Insurance Agencies Pte Ltd
"I'd strongly recommend anyone keen to become an MSIG agent to do so as it is a good company to work with. I've even recommended friends in the industry to work for MSIG."