Nurturing talents at MSIG
When you join MSIG, you become part of our family, and a valued member of the industry, where your work will contribute to the greater good.
Supportive culture
We believe in fostering a positive corporate spirit that uplifts our people. We celebrate achievements together, bond over fun staff activities and meaningful community work. We respect different ways of thinking, and welcome diversity with opportunities for talents from other industries to join us.
Talent development
Here at MSIG, we help our people become the best they can be by encouraging them to take full ownership of their learning and development. We offer financial support for employees to acquire insurance qualifications, and opportunities for bright minds to move across functions, and gain international exposure through our Global Trainee Program and Secondment to headquarters.
Health & wellness
We care about our staff's welfare and needs. Our employees are empowered to spend their benefits according to their lifestyle. They range from health-related allowances for dental, optical and TCM, to holiday and childcare subsidies for the family-oriented, and personal interest benefits such as gym subscriptions or self-improvement pursuits.
Work-life balance
Juggling the demands of a career and personal life is no easy feat. We help our staff's children appreciate their parents' careers with our 'Bring your Child to Work' program. On top of the annual leave, our employees enjoy pro-family leave benefits such as shared parental leave, paternity leave and childcare leave. Time-off is also offered in recognition of staff who are active volunteers in CSR activities.
Our people
Our people are our most valuable asset which is why we are fully invested in them. MSIG is always on the lookout for talented individuals who are committed to doing their best to contribute to the organisation and bring value to the community through their work.
Job Opportunities
Claims Services
Finance
Policy Processing
Claims Services
Administrative Officer (Contract)
Responsibilities

Provide administrative support on managing incoming and outgoing correspondence
Process claims payments
Handle all data entries necessitated by registration, reserve change, payment, recovery and closure of file
Manage telephone enquiries or attending to walk-in claimants/intermediaries on claims and payment status etc
Provide administrative support in preparation of monthly statistics and report.

Requirements

Minimum GCE 'O' level
1 - 2 years' working experience
Preferably with General Insurance knowledge
Claims Services (In-House Survey), Motor Surveyor
Responsibilities

Conduct surveys and assess damages to motor vehicles
Verify and compare the actual damage to vehicles with estimates
Review and adjust the cost of repairs and finalize estimates
Put up survey and statistical reports
Check accident vehicles after repair
Assist in recovery actions

Requirements:

Minimum Diploma
Relevant qualifications in general insurance
Minimum 3-5 years of motor surveying experience
Finance
Contract Accountant (SAP Recon)
Responsibilities

Lead the SAP reconciliation team
Oversee the SAP reconciliations
Perform preliminary checks on variances before logging as defect
Follow-up with SAP Systems department to rectify the defects
Assess the impact and implications on the solutions and fixes propose by SAP consultants for the defect logs
Conduct UAT on SAP reports to ensure data accuracy and report layout are as per requirement
Review the End-to-End results of SAP UAT

Requirements:

Degree in Accounting or equivalent accounting qualification
At least 5 years in Accounting/ Audit, with good understanding of operations
Vice President (Operations)
Responsibilities

Support HOD on finance operations and projects including implementation of new IFRS
Manage finance operations in areas of processes improvements and provide support to internal departments
Provide industry performance analysis and financial modelling
Assist in annual business plan
Supervision and mentoring of finance staff
Ensure compliance with all laws, regulatory provisions and group policies as are relevant to the role

Requirements

Degree in Accounting
Minimum 7 years of working experience in general insurance
Auditing experience
Policy Processing
Administrative Officer (Perm and Contract)
Responsibilities

Maintain service standards to customers by ensuring the accuracy of policy documentation
To meet document turnaround and stipulated timelines
Participate in the process of management system
Strive to improve efficiency of operations and effectiveness of work procedures
Support in policy documentation and other related administrative duties

Requirements

Minimum GCE 'O' Level
Candidates with policy processing experience will be advantageous
Proficient in MS office applications
Agents are crucial in connecting us to our customers and play a vital role in our business. Our flexible, open and responsive approach ensures that our agents enjoy a rewarding relationship with us.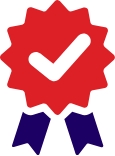 Trusted
brand
Our strong credit rating and business strength ensures your customers receive the financial protection and security they desire.
We offer one of widest product range and are able tailor make insurance solutions so you can fulfill your customers' needs.
We are continually innovating our products to meet the changing needs and ensure your customers are protected against emerging risks.
Dedicated
support
We share your vision to render the best for customers. From policy issuance to claims settlement, you can expect a seamless service that's delivered as quickly as possible.
We place our heart in everything we do, providing personal touch to every need and enquiry. A team of experienced account handlers will support you in all your insurance matters, avoiding the hassle of liaising with different parties.
We make buying easy; from pre-priced solutions to self-help platform so you can manage transactions with ease.
Comprehensive
training
We give you the knowledge and confidence when you join us as a new agent. You will undergo a thorough orientation on our products and underwriting requirements, and will be assigned a dedicated account handler who will support every step of the way.
You become a recognised expert through learning and development with us. We host regular technical training from products to claims handling, and invite experts to share knowledge on legal and compliance issues to industry matters.
Criteria
Individual 
At least 18 years old
Singaporean or PR or foreigner holding a valid work permit or Employment Pass issued by the Ministry of Manpower and
Minimum 3 GCE 'O' level or the Basic Competency Examination Certificate awarded by the Singapore College of Insurance
Corporate
Company must be registered with the Registrar of Companies and Businesses
Minimum paid-up capital of S$25,000 at time of application and currently maintaining the same except Sole Proprietor and Limited Liability Partnerships (LLP)
Professional requirements
Certificate of General Insurance (CGI), or
Basic Insurance Concepts & Principles (BCP) & Personal General Insurance (PGI) and Commercial General Insurance (ComGI)
Health Insurance (HI) - if any
Fees payable
Individual application 
$53.50 annually (inclusive of 7% GST), payable to "MSIG Insurance"
Corporate application
$107.00 annually (inclusive of 7% GST), payable to "MSIG Insurance"
Mr. Johnny Chin
"MSIG has been understanding, supportive, flexible and accommodating without compromising their underwriting and risk exposure. Its encouraging staff and management are ready to lend a listening ear to see how we can secure new business and keep current businesses in the portfolio."
Ms. Tan Lee Lee
L-J Insurance Agency Pte Ltd
"My overall experience with MSIG has been excellent. Despite a few disagreements, we eventually resolved these issues and our relationship has become stronger thanks to the trust and faith MSIG has in its business partners."
Mr. Felix Loh
Trade Zone Insurance Agencies Pte Ltd
"The one thing that MSIG continues to impress with is its claims philosophy - how we can help our customers. It is an admirable philosophy and I believe is what sets it apart from its competitors."
Mr. Robert Tan
Tan Brothers Insurance Agencies Pte Ltd
"I'd strongly recommend anyone keen to become an MSIG agent to do so as it is a good company to work with. I've even recommended friends in the industry to work for MSIG."